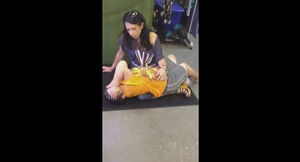 Amie Carter's YouTube channel is where some of Jayden's meltdowns and very bad days were posted. She also has a blog known as https://morethanhopemi.wordpress.com/more than hope Michigan... Raising a child with Extreme Behaviors & Aggression as well. and watch out! That's Jayden!

Description
Edit
Amie Carter's YouTube channel started when she posted a video of Jayden in his Spider-Man costume. Her son suffers Aspergers, ADHD, Bipolar-Disorder-NOS, seizures and IED.
From her YouTube channel:
☀Description
Parental Abuse is REAL and I am able to say… I am a victim of Parent Abuse and I need help that the state is NOT set up to handle. My son who is 7 is challenged with mental illness. He can be a wonderful, funny, sweet, charming boy and when he is good, He is THE BEST! But he needs intensive behavioral therapy and I haven't found one place in Michigan that will meet his needs. We have been with are local CMH for over 2 years. Jayden gets in home visits from a behavioral therapist. He sees a psychiatrist once a month & his school made a few accommodations for him last year, he now has an IEP. He can be very aggressive and violent. Lashes out with rage, manipulation, verbal attacks & threats of harm.
Her channel has recieved a lot of criticism due to Amie posting Jayden's meltdowns on the internet. Some people wonder why she films her son's meltdowns and posts them on the internet. Dr. Phil knows why!