The following comes from Amie Carter's blog "More Than Hope Michigan".
Posted by amiem012 in Uncategorized on September 27, 2014
My name is Amie and I'm a single mother of 2. My son who is 7 has been a client of GHS for over 2 years now.  I'm here to express my concern regarding the lack of programs, resources & support in our county.  To my knowledge my son is receiving the highest level of services available through GHS.  It is far from meeting our needs.
My family has been in turmoil the past two years.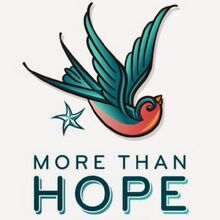 I have been battling this illness for five years now and I have seen two things…little progress, all while my son gets smarter, stronger and more manipulative and also my inability to maintain financial stability for my family. All my energy is wrapped up in the struggles and challenges, we as a family face on a day today, hour to hour basis.
It's not that we don't have resources that are helping, we do. Genesee Health Systems has a behavioral therapist who comes to our home a couple times a week and respite care is in place. He has seen 4 different psychiatrists, 2 different neurologists; He has received OT services and will be getting a CLS worker soon, he has been on numerous different medications. We have cut out fast food and red dye, he has received some neurofeedback therapy, but I still don't feel like I'm on a path that is getting through to him. He has very little remorse. 80% of the time Jayden is good, and when he is good, he is the best. The other 20% is an impulsive, violent, defiant rage that is unpredictable. He will kick, hit, spit, bite, and pull hair. He has attacked not only myself but School Staff, Students, Grandparents, His Sister, His Uncle and threatened a Police Officer.
He was diagnosed when he was 3 with Aspergers, ADHD, ODD, and now he has been DX with Intermittent Explosive Disorder, Disruptive Mood Disorder, Bi-Polar NOS.
When my son is good, he's the best. We have gone weeks or months where Jayden is manageable& redirect-able. My son has a pattern. When he is in a manic state I need serious supports and resources in place to assist so that my family is not in danger. This is no way to live. My son's last manic state lasted three months. I came very close to having a nervous breakdown all while being verbally & physically attacked by my 7 year old son who suffers from mental illness. I need help when my son is presenting these extreme behaviors. Many other families are in the same situation but stay silent. I'm speaking out. Not only to find rehabilitation/management for my son but also to fight for MY quality of life. For the last 4 years I have been psychically, emotionally & verbally abused.
My son has the comprehension of an adult, the intelligence of a teenager and the emotional state of a toddler. Jayden's brain is very unique, the way he rationalizes, his reality comprehension, his manipulation, his sweet kindness, his rage, his lack of control and his ability to mimic emotions; he's always a handful, needing constant stimulation and one on one attention.
Bottom line is I need help. I need the proper tools, resources and support to parent a child with extreme behaviors and protect my family.
I came here today to not only voice my deep concern but to also ask if GHS is willing to address this concern.  I have researched& found programs that would benefit families in my position, but they are not offered for families raising children with extreme behaviors and aggression. I served on the board at inspiring hearts for autism in Lapeer for 4 years.  We "partnered" with CMH and we put in our Autism Center.
I'm just looking for some reorganization of some programs,some more assistance; Are you willing to help me?
I feel so trapped when my son is in a manic state. I feel like I'm in a bad relationship and I can't get out, this summer was horrible. I can't even begin to tell you what I went through. So many times I thought about going to a domestic violence shelter, to seek crisis help, a peaceful environment, family support, empowerment, love, and understanding. But when your abuser is your child, there is nowhere to go.
Please Listen and Help us before it's too late.